Directors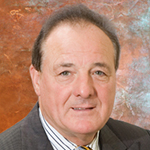 Dr. Klaus Zeitler
Executive Chairman & Director
Dr. Zeitler founded Amerigo in 2003. He has more than 50 years of experience in the mining industry and has financed, built and managed base metal and gold mines throughout the world with a total investment value of more than $4 billion. He was founder and first CEO of Inmet Mining Corporation and a director of Teck Corp. and Cominco Limited for many years.
Read More [+]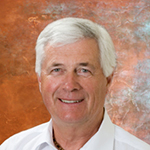 Robert Gayton
Lead Independent Director
Dr. Gayton, FCDA (FCA) is a Chartered Professional Accountant (CPA, CA) with a Ph.D. in Business from the University of California, Berkeley. He has extensive experience directing the accounting and financial matters of public companies in the resource and non-resource fields and serving as a director of numerous public companies since 1987. Formerly, Dr. Gayton was a partner at Peat Marwick Mitchell, the predecessor firm of KPMG, where he provided audit and consulting services to private and public company clients for 11 years.
Read More [+]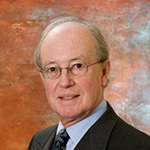 Sidney Robinson
Director
Mr. Robinson was a senior partner at Torys LLP where he practiced corporate and mining law for over 30 years until he retired in 2004. He provided strategic and legal advice with respect to acquisitions, developments and financings to senior management and boards of directors of Canadian and international mining companies. He sits on the boards of directors of a number of public and private corporations and has many years of experience as a director of mining companies in Canada and in the United States.
Read More [+]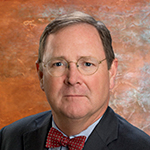 George Ireland
Director
George Ireland has almost 40 years of experience in the mining and metals industry in positions ranging from field geologist and operations to banking and venture capital. Mr. Ireland founded Geologic Resource Partners (GRP) in 2004 and serves as Chief Investment Officer and CEO. Formerly, he was General Partner of Ring Partners, LP, a predecessor investment partnership to GRP. Mr. Ireland graduated from the University of Michigan with a BS from the School of Natural Resources and is a Fellow in the Society of Economic Geologists. Currently, Mr. Ireland is Chairman and a director of Lithium Americas Corp. and also serves on the boards of Rathdowney Resources Ltd. and Redstar Gold Corp.
Read More [+]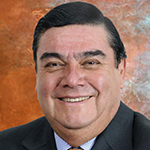 Alberto Salas
Director
Alberto Salas is a mining entrepreneur, currently Chairman of Chile's SQM S.A. and Chairman of the National Institute of Professional Training (INACAP), Chile's largest higher education and training institute. He is also a director of Minera Valle Central, CAP Mineria and ENAEX S. A.; President of the Mining Engineers Foundation of the University of Chile; President of the Chilean Pacific Foundation; President of the Inter-American Mining Society and President of the Latin American Mining Organization. In Chile, Mr. Salas served as a director of Teck's Quebrada Blanca Mining Company and Teck's Carmen de Andacollo Mining Company, the National Mining Company (ENAMI) and the National Petroleum Company (ENAP). He is a former member of the APEC Business Advisory Council. Mr. Salas is a Mining Civil Engineer from the University of Chile with post-graduate studies in Corporate Finance from the Adolfo Ibáñez University in Chile.
Read More [+]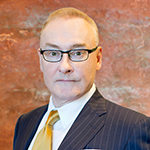 Michael Luzich
Director
Mr. Luzich is the founder of Luzich Partners LLC, a multi-strategy investment firm formed in 2013 and a significant shareholder in the Company.
Michael Luzich brings to the Board more than 30 years of investment and development expertise and has been founder and president of various investment, real estate and international trading companies. He attended Marquette University and is a graduate of the OPM program at the Harvard Business School.
Read More [+]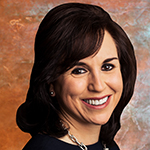 Aurora Davidson
President, CEO and Interim CFO
Ms. Davidson has been with Amerigo since 2003. She is a Chartered Professional Accountant (CPA, CGA) with over 30 years of international experience in financial and general business management. She has assisted numerous private and public companies in the mining, engineering and high-technology sectors as Chief Financial Officer, Vice President, Finance and Corporate Controller.
Read More [+]