MVC Overview
Innovative, Long Term Copper Producer in Chile
Amerigo's 100% owned MVC operation in Chile has been producing copper concentrates since 1992 by processing fresh and historic tailings from Codelco's El Teniente mine, the world's largest underground copper mine.
Amerigo has successfully completed the development of the historic high grade Cauquenes tailings deposit. This investment has enabled MVC to produce substantially more copper at lower cash cost to at least 2037. The Cauquenes Phase One project was completed in December 2015 and the Cauquenes Phase Two project was completed in December 2018. In exchange for the tailings rights granted to MVC, El Teniente is entitled to a royalty on the copper produced by MVC, determined through a sliding scale formula tied to the London Metal Exchange copper price.
Wood Mackenzie, a leading expert in copper markets, forecasts improving copper prices up to a peak of $3.90 per pound in 2021 and a long term copper price in the region of $3.30 per pound*.
*Source: Wood Mackenzie, December 2018, global copper long-term outlook Q4 2018.
MVC Key Data
Ownership
Amerigo owns 100% of MVC
Commodity
Copper plus molybdenum
Location
Central Chile, 90 km south of Santiago
Life of operation
1992 to at least 2037
Deposit type
Tailings from Codelco's El Teniente underground mine

El Teniente fresh tailings
Cauquenes and Colihues historic tailings

Mining/extraction method

Hydraulic extraction of historic tailings
El Teniente delivers fresh tailings to MVC

Mineral processing method
Conventional grinding and flotation to produce concentrates
(El Teniente is responsible for final tailings impoundment)
Inferred mineral resource
1,223,704,000 tonnes at 0.152% Cu and 0.011% Mo
Recoverable metals

1.4 billion recoverable copper
37 million pounds recoverable molybdenum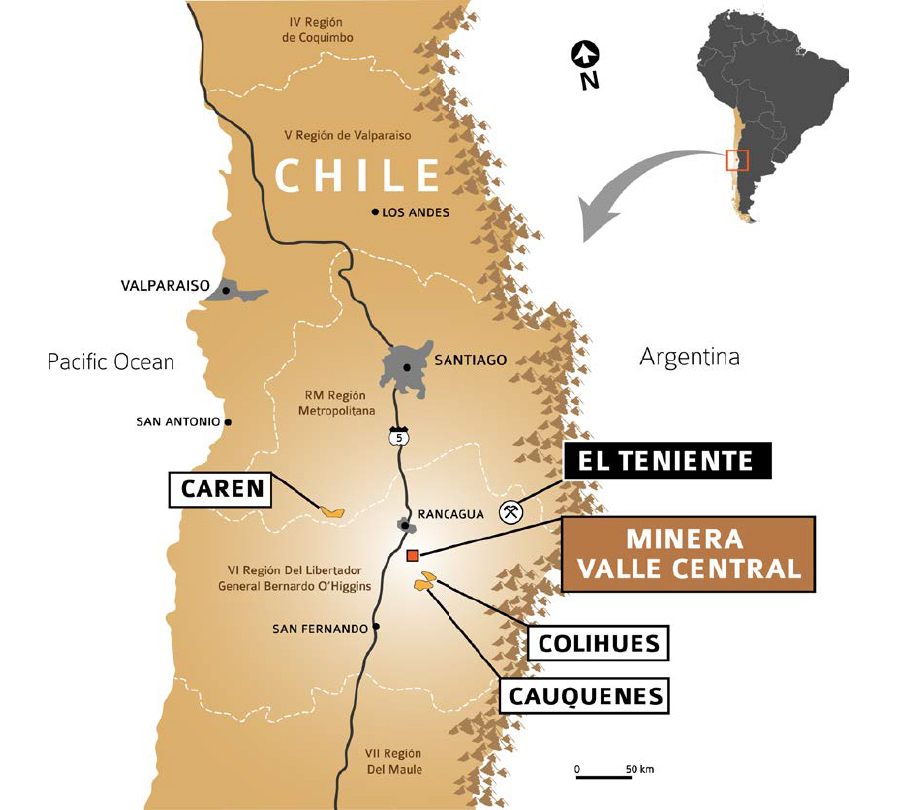 Established Technology and Expertise at MVC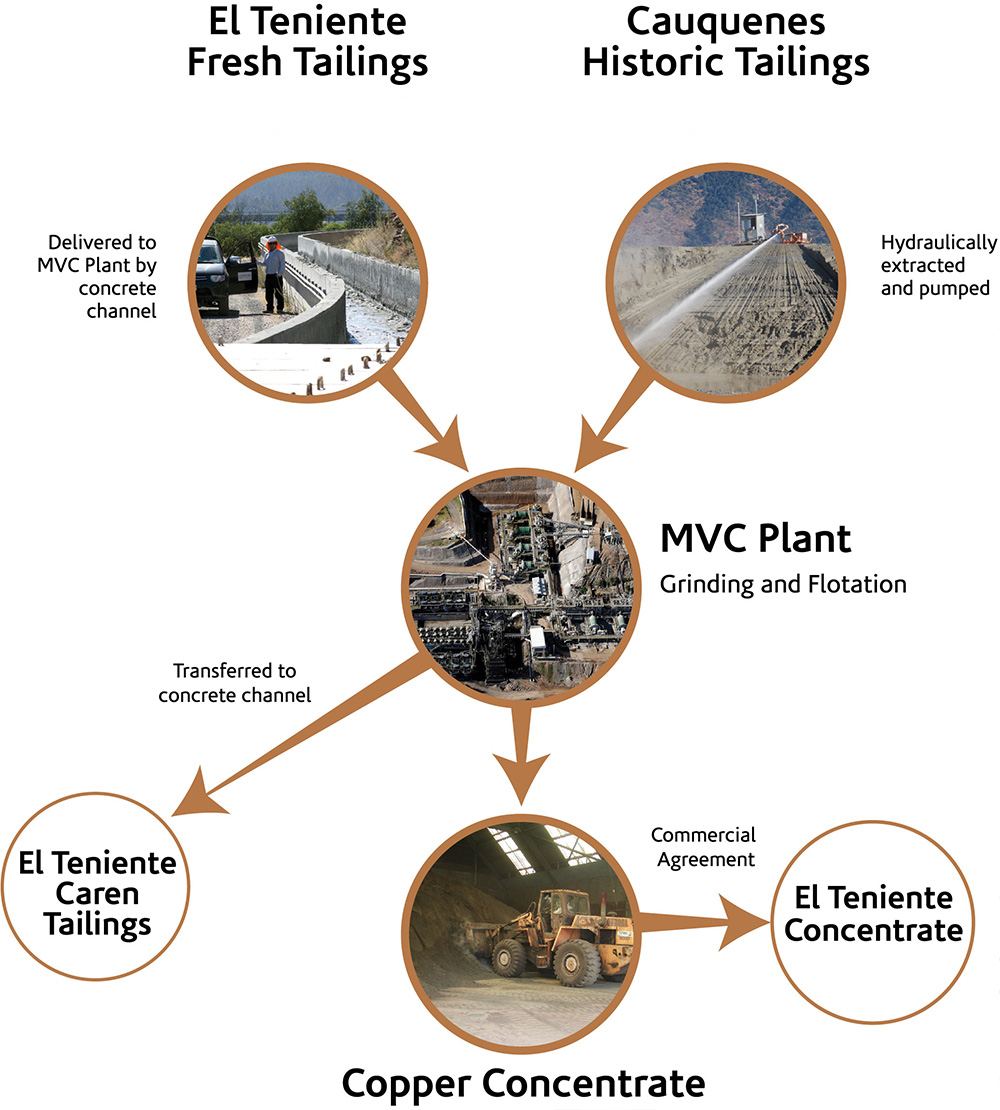 Historic Tailings – Hydraulically Extracted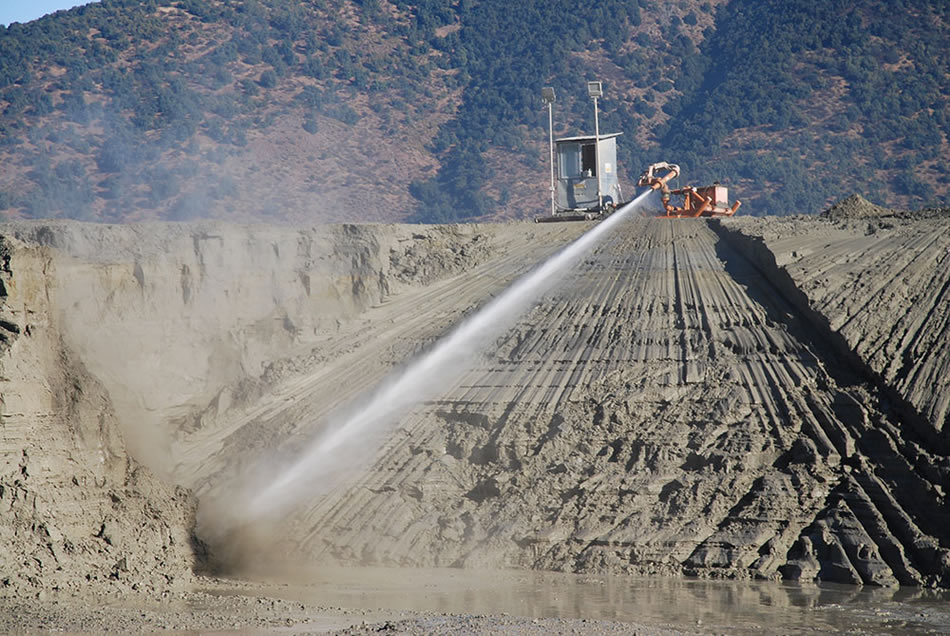 Fresh Tailings - Transported by El Teniente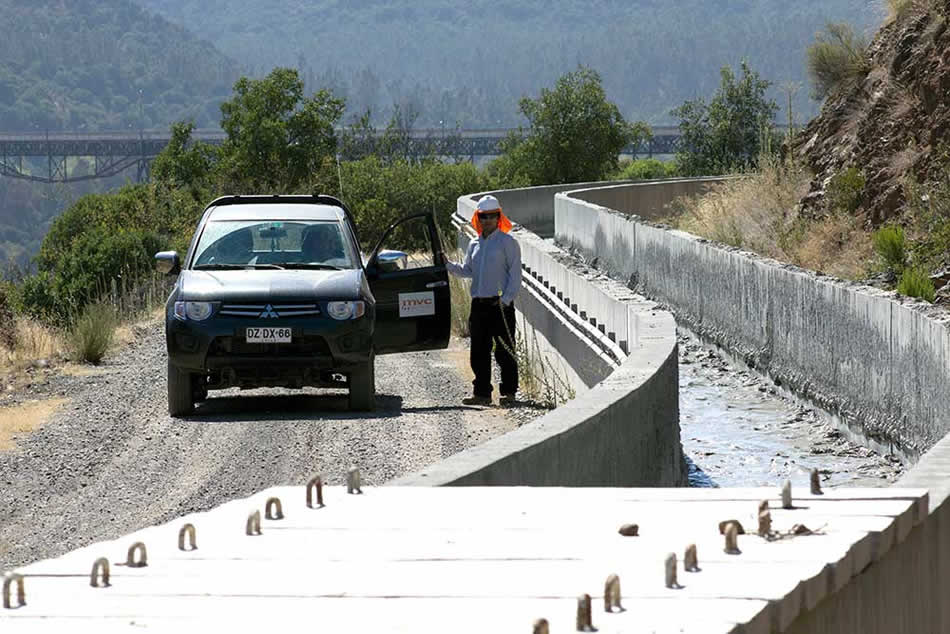 MVC Processing Plant – Producing High Quality Copper Concentrate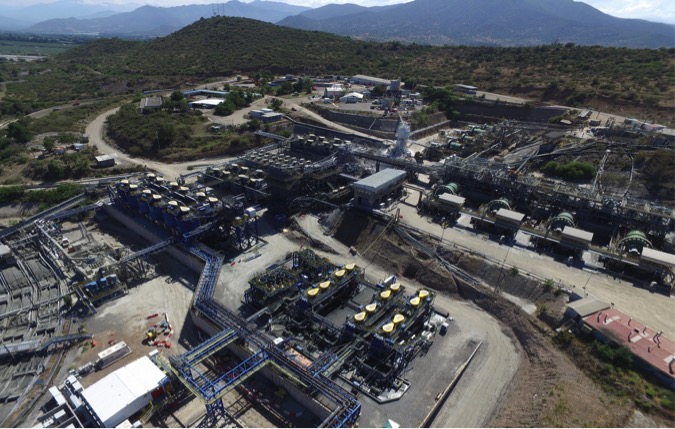 Long Term Partner – World's Largest Underground Copper Mine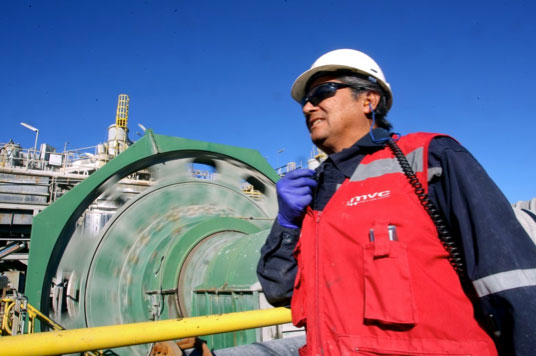 MVC Expansion
Cauquenes Expansion Project
The work to develop the 300 million tonne historic high grade Cauquenes tailings deposit was successfully completed in December 2018. In April 2014, MVC signed a contract with El Teniente, enabling MVC to commence with the development of the Cauquenes tailings deposit. The Cauquenes expansion project was undertaken in two phases in order to reduce project risk and lower cost. The Cauquenes expansion was financed with bank debt, eliminating dilution to shareholders.
The first phase of the expansion project was completed in December 2015 at a cost of $66.6 million, enabling MVC to extract Cauquenes tailings at a rate of 60,000 tpd for processing in the existing processing plant. The project increased MVC's annual copper production from 37 million pounds to 57 million pounds in 2016.
The Cauquenes Phase Two Expansion project was completed in December 2018 at a cost of $39.9 million. This project delivered the new plant required to improve flotation recovery efficiency for copper and molybdenum.